About Us
Proud pillar of Monticello's downtown square since 1915.
Top-notch customer service with a smile.
Independent insurance agency with access to multiple carriers.
50+ years of industry experience between agency team members.
Heavily involved in community causes and programs.
Prioritize the needs of customers above "sales goals".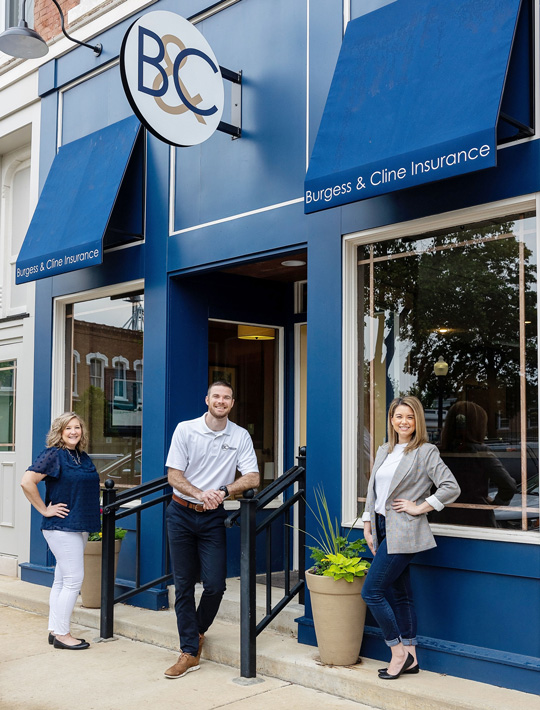 "Trust! That is why I use Burgess & Cline for my car and home insurance needs. Kevin, Tammy and Nikki have always responded promptly when I've had questions about my coverage. I trust them to treat me right."
Home/Auto Client
"Why Burgess & Cline? How about because they are great listeners, responsive to my needs, detail-oriented, competitive, and they stay in touch! What more could I ask for?"
Home/Auto/Business Client
"Burgess & Cline Insurance sets itself apart from other insurance agencies because it doesn't just sell you insurance, it services the product it sells. Whether it's our business or personal policies, we never feel left on our own with a claim. The B&C staff see it through to the end."
Home/Auto/Business Client
"I do business with Burgess & Cline because of the fast, friendly, and reliable people who truly care about my family, farm, and me."
Farm Client
"Burgess & Cline is truly your hometown insurance agency focused on customer service. In addition, Kevin & the staff are responsive and thorough to any questions and needs. Burgess & Cline brings clarity in difficult situations, which is what you need when the unexpected happens."
Home/Auto/Business Client
Our Team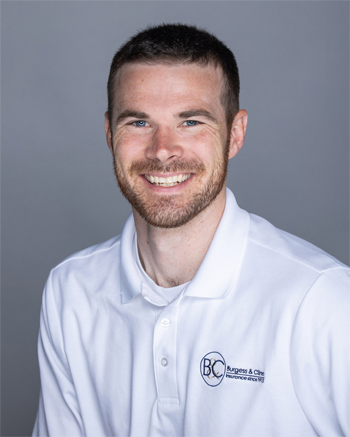 Kevin Feeney
Owner/Agent
Kevin began his tenure with Burgess & Cline in 2012 and became full-owner in 2020. Living just down the street from the office, Kevin enjoys walking to work every day - where he thrives on positivity and productivity. Away from work, Kevin loves cooking meals (especially breakfast) for the family and surrounding himself with sports (coaching, watching, and playing).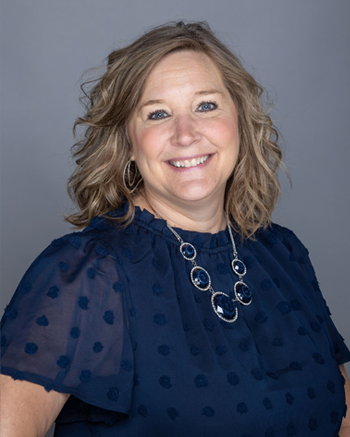 Tammy Sebens
Agent
Tammy joined Burgess & Cline in 1994. She is a very nurturing person with tremendous attention to detail (a combination of personality traits that results in great customer service skills). Tammy loves her time with the grandkids and going on spontaneous adventures. If Tammy didn't work in insurance, she'd be an accomplished police detective.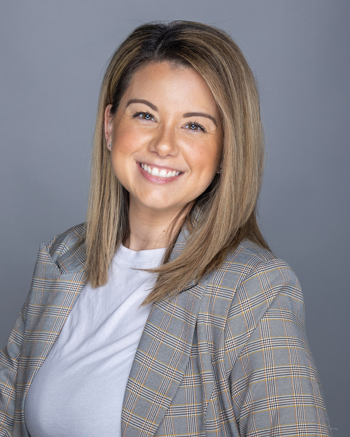 Nikki Eddleman
Agent
Born and raised right here in Monticello, Nikki graduated from MHS in 2008 and received her Associate degree at Parkland College in 2011. She has been at Burgess & Cline since 2017. In her free time, Nikki enjoys spending time with her husband (Dwight) and her toddler (Calvin) - oh, and can't forget her first baby, their rescued Boston Terrier (Chumley).